Master Cancel Risk-Free Bookings – for new bookings with arrival dates from 1st August 2020
We are delighted to advise you that all new bookings from 6th June 2020 for arrival after August 1st 2020 are protected for cancellation by The Shippon Master Cancel programme, full details at the bottom of this page.
Cancel your booking, without giving a reason, between 60 and 2 days prior to arrival for a full refund of your accommodation costs
No forms to fill in, no doctor's notes or any evidence required
Simply notify us by email of your cancellation and you will be reimbursed within 7 days of the departure date of your original booking
Please make sure to read our full Terms & Conditions.
The Shippon is open all year. Prices are inclusive of bed linen but electricity is extra. From January 2019 prices include VAT at the standard rate.
Bookings are exclusive of electricity (electricity is not included in the price, you will instead pay for what you use and will be charged per unit used during your stay, payable before you leave.) We will give you a budget which will be based on the previous years usage so you know what to expect. A long weekend in the Spring/Autumn is approximately £110, inclusive of hot tubs electricity.
Short breaks of 2 or 3 nights are available outside of main school holidays in low and mid season.
Your widget will appear here.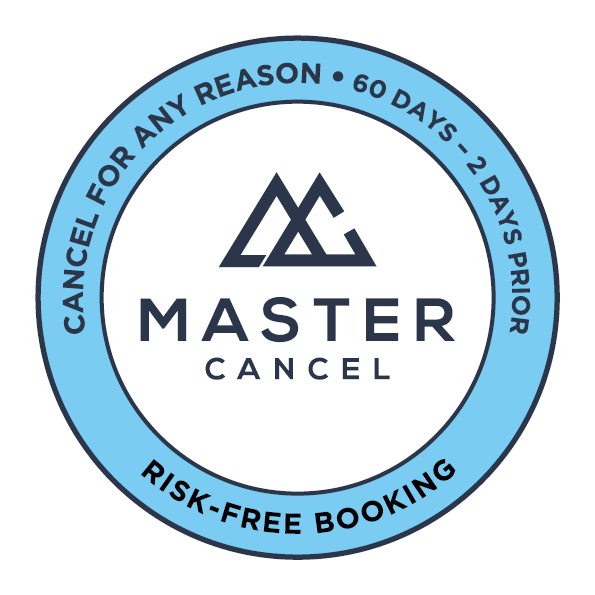 We understand how disappointing it can be if you have to cancel your weekend away or family holiday. We have spent the last few months helping guests to re-schedule their special occasions.
Understandably everyone is apprehensive about committing to reserving a property after the recent pandemic. With this in mind we now offer a risk free booking guarantee that comes into force for all new bookings made after 6th June 2020 for arrival dates from 1st August 2020 onwards.
How does it work? 
If you make a new reservation today for any date after 1st August 2020 then your booking is automatically covered by Master Cancel. The scheme allows you to cancel your booking anywhere between 60 days to 2 days before your arrival. You can cancel for any reason, a member of your party is unwell, or you are unable to travel due to a travel ban as we have at present.
Once you have made your reservation the deposit payment of 30% of the rental total is required within 48 hours. Once payment is received, then your booking is confirmed, and your final balance is due 56 days before arrival. If you need to cancel your reservation within the time frame of the policy, you need to inform Devon Holiday Cottages immediately and then you will receive the full amount you paid; this is refunded to your bank account within 7 days of the original departure date of your reservation.
What if I cancel my booking and it is more than 60 days or less than 2 days before arrival?
Then our standards terms and conditions apply. Once we have received notice that you wish to cancel your reservation, we would release the dates back for sale, once those dates have been re-sold you would then receive a refund less an administration fee. For more information, please see our T&CS's.